Lines Open 7 Days a Week - 8am-8pm
Welcome to Smart Conservatory Solutions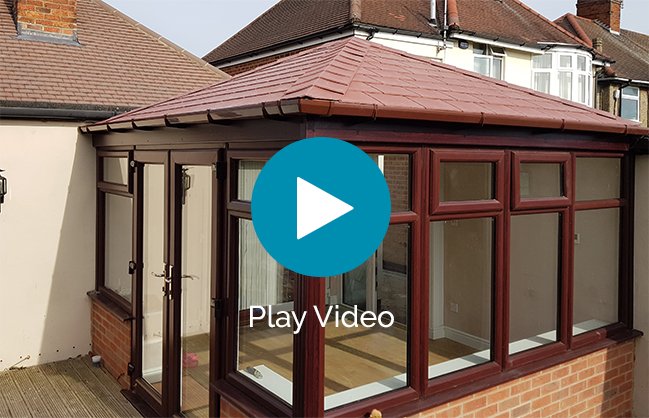 A conservatory is truly a brilliant addition to any home. For many conservatory owners they can quickly experience some shortcomings that limit the value of their great 'room outside'. Most conservatories suffer from the 'too cold in winter' and 'too hot in summer' twin issues, but did you know these problems can be eliminated, and leave you with a room you can use all year, improving both your experience and your home's value?

Smart Conservatory Solutions are experts in the conversion of conservatories, and we have a number of options available to you. We can help you transform your conservatory into a room you will enjoy in any season, reducing heat loss, noise and glare, and giving you all year round comfort.
Here at Smart we provide a trustworthy, highly professional and personal service that you can rely on to provide you with an excellent result you will be proud of for years to come. We provide a range of quality insurance-backed guarantees and will only accept 100% satisfaction from our customers. All work is fully compliant with building regulations and authority certified and underwritten by the Consumer Protection Association. We're an approved TrustaTrader, and stand by our workmanship as you can see from the many TrustaTrader independent reviews, to which we encourage all our customers to contribute.
As you will see in our website, we should have options for you, and to discuss these we would welcome you phoning us on 0800 046 0044.
Is your conservatory freezing in the winter and uncomfortably hot in the summer?
You're not alone; there are an estimated 3 million conservatories in the UK that suffer from these issues. Because of the lack of insulation, the type of glass or polycarbonate used and the glass roof itself, heat can build up in summer and be quickly lost in winter, leaving many conservatories only truly usable 3 or 4 months of the year. Glare from the sun and rain noise are also cited by many owners as significant usability issues.

Smart Conservatory Solutions can help you re-claim your conservatory with our insulation and tiled roof solutions so you can use it all year round. We are told by many customers how conversions have changed the whole way they use and live in their home, and that it also adds value.
We are a friendly and professional team based in Northampton and working within a 100 mile radius, and you can be confident that our solutions will deliver a transformed room that you'll be able to enjoy for years to come.
100% satisfaction - guaranteed!
All Year Comfort
Installing insulation to your conservatory roof brings a whole a new lease of life to your living space. The traditional problem with a glass roof conservatory is that they are too hot in the summer and too cold in Winter. But when you add a solid tiled roof to your conservatory you automatically reduce harsh summer sunshine.
Now you can enjoy sitting in your conservatory on a sunny afternoon. And in the winter months, insulating your conservatory stops the biting cold from entering. It's super energy efficient too, reducing the cost of your heating bills while simultaneously increasing the value of your home.
Plus with a choice of either a plaster finish ceiling that you can install lighting within, or attractive UPVC ceiling panels to maintain the vaulted roof of your conservatory, whichever option you choose will look fantastic.
Did you know?
Even more benefits you may not have considered:
Use your converted special room now for a much wider range of purposes, a dining room, living room, pool table room, office or simply as a quiet and comfortable place where you can relax and enjoy your garden. The value our conversions can bring are more than just a lifestyle improvement however. They can
Reduce the heating costs for your conservatory by up to 90%
Cut down noise and glare
Reduce cleaning and upkeep costs
Add to the sale value of your home
Call us on 0800 046 0044, to find out about our replacement conservatory roof options
See what our customers think
We are a Consumer Protection Association Approved Craftsman! and recieve a large number of top level reviews from TrustATrader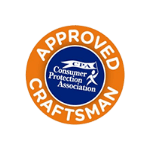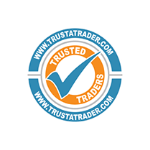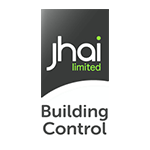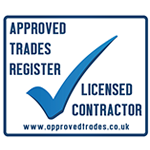 10 reasons to choose Smart Conservatory Solutions for your replacement conservatory roof
Find out more about our replacement conservatory roof options – or get in touch for FREE advice and a FREE quote today.

You can rely on our amazing reputation - 100% customer satisfaction recorded on all recent surveys.
Our rock solid guarantees are underwritten by the CPA, who also protect the deposits.
Our accreditation includes the Consumer Protection Association and Approved Trades Register.
Checked and approved by TrustaTrader with numerous glowing testimonials.
Every tiled roof that we expertly install is fully inspected, certified and approved by local authority building control.
Our service is excellent value for money and our prices are highly competitive – with the added opportunity to improve your property and increase its value.
We only use quality, branded materials with up to 40 years manufacturer's guarantee.
We offer up to 12 months interest free finance for all of our services.
No pushy sales tactics – just a professional, friendly approach and excellent customer service.
We always provide free advice and a free quotation and if you love our service – why not use our reward scheme? You will get £50 for written quotation and another £100 if your friend or family goes ahead!
Have a look at some of our recent case studies where you can see what we've accomplished for other home owners with similar requirements to your own.
Mr Osborn from Northampton had an old and tired conservatory with a polycarbonate lean-to roof. The conservatory was unbearably hot in the summer, freezing cold in the winter and very noisy during rainfall so he decided he needed a full tiled roof transformation.to replace the windows, doors and insulate and tile his conservatory roof. We Installed a new A+ rated windows and doors, built a pitched tiled conservatory roof with plastered ceiling and the whole interior brickwork. Now the conservatory looks stunning and most importantly is useable all year round.
View this Case Study
View all Case Studies
We've successfully implemented a huge number of quality installations, some of which may be similar to yours'. Have a look at some of our work by browsing our substantial gallery.