Conservatory Roof Replacement in Bicester: Awaken your lacklustre space
Here at Smart Conservatory Solutions, we've seen a sharp rise in residents looking to have their conservatory roofs replaced in Bicester, in a bid to solve a number of common issues.
We specialise in bringing old polycarbonate and glass conservatories up-to-date with a modern tiled conservatory roof. During the summer, traditional glass and polycarbonate roofs cause many conservatories to get unbearably hot, and during the winter, you'll notice the chill – hardly the year-round family space that you might've expected when the conservatory was built. Forget the deafening sound of rain and the glare of sunshine; Smart Conservatory Solutions will transform your conservatory into a much lovelier and homelier space.
The Benefits of a Fully Insulated Tiled Conservatory Roof
Conservatories are designed to bring the outside in and create extra space for you and your family. However, a few years down the line, as materials start to degrade, you may start to notice that the outside is getting inside a lot more than it used to. Over 95% of the conservatories constructed in the last 25 years have a polycarbonate roof, and many owners have found this roofing makes their new space unusable. When you factor in heavy rain noise, glare, sweltering heat from the sun and chilliness in the winter months, it's clear there are a series of downsides to a conventional conservatory roof.
Here at Smart Conservatory Solutions, we install fully insulated conservatory roofs in Bicester that offer comfort, energy-efficiency and a cost-effective replacement for your roof that will stand the test of time. Our roofs are designed to keep the conservatory cool during the summer and warm during the winter, whilst the tiles help with water runoff and also play a big role in quieting the noise of heavy rain.
We begin the process by checking your conservatory for external problems or leaks. If any problems are found we will quickly rectify the problem before beginning the insulation process.
A treated timber subframe is installed directly onto the underside of your existing roof beams. Our professional installation technicians all have extensive experience in this process and ensure that every joist is perfectly cut and fitted.
Next, the insulated quilt is added. Made up of 19 unique layers, the quilt covers the entire underside of the conservatory ceiling. The insulation quilt is extremely energy efficient as well as fire resistant and certified.
A second treated timer subframe is installed which will provide the secure fixing for your choice of finish that will form the beautifully crafted internal ceiling.
Our experts will then create your internal ceiling in the finish of your choice. The ceiling will follow the existing height and design of your conservatory to maximise headroom.
Other roof systems at Smart Conservatory Solutions
As well as tiled insulated roofs, we also offer insulated conservatory ceilings, glass conservatory roofs with insulation technology, and a range of windows and doors. Our glass conservatory roofs take a day to install and are enhanced with self-cleaning tech and solar-reflective glass to keep the sun's heat (and glare) to a minimum. Our windows and doors are A+ rated and come with a 10-year guarantee.
Call us on 01604 713335, to find out about our replacement conservatory roof options
Quality Service in Bicester
As well as our quality products, Smart Conservatory Solutions take pride in our personalised service, informing our customers every step of the way, ensuring they understand the steps that need to be taken to modernise their conservatories, and as a result, improve their homes. We'll come and take a look at your existing conservatory roof to check how long the project might take and sort out a quote on the same day, with no hidden costs and no time-wasting.
To find out more about our services, or to tell us more about your needs, please message us on our website or call us on 01604 713335.
Lines Open 7 Days a Week - 8am-8pm
See what our customers think
We are a Consumer Protection Association Approved Craftsman! and recieve a large number of top level reviews from TrustATrader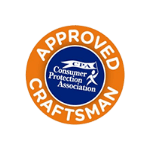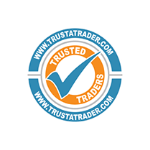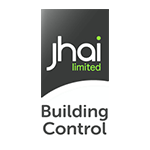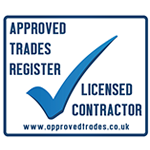 Call us on 01604 713335, to find out about our replacement conservatory roof options
10 reasons to choose Smart Conservatory Solutions for your replacement conservatory roof
Find out more about our replacement conservatories roof options – or get in touch for FREE advice and a FREE quote today.

You can rely on our amazing reputation - 100% customer satisfaction recorded on all recent surveys.
Our rock solid guarantees are underwritten by the CPA, who also protect the deposits.
Our accreditation includes the Consumer Protection Association and Approved Trades Register.
Checked and approved by TrustaTrader with numerous glowing testimonials.
Every tiled roof that we expertly install is fully inspected, certified and approved by local authority building control.
Our service is excellent value for money and our prices are highly competitive – with the added opportunity to improve your property and increase its value.
We only use quality, branded materials with up to 40 years manufacturer's guarantee.
We offer a range of finance options from 6-60 months for all of our services.
No pushy sales tactics – just a professional, friendly approach and excellent customer service.
We always provide free advice and a free quotation and if you love our service – why not use our reward scheme? You will get £50 for written quotation and another £100 if your friend or family goes ahead!