Conservatory Roof Replacement in Bedford: A fresh living space and renewed lifestyle
Bedford is recognised as one of the UK's most historic, long-established cities, owing to its origin to the River Severn. In terms of architecture, it offers the perfect blend of old and new, and that's certainly the case for many homes in the area. Whether you live in a modern home in the city centre or one of the many surrounding villages in a more traditional property, there is one particular space that may not be as practical and efficient as you'd like; the conservatory.
Solid & New Tiled Conservatory Roofs for Bedford
Conservatories were introduced to give homeowners an easy way of extending their homes and adding more space, with planning permission not typically required, however, many traditional glass and polycarbonate conservatories were poorly constructed, not offering the energy efficiency required to thrive in British summers and winters. If you find your conservatory much too hot in the summer months and too cold during the winter, there is some good news. With a conservatory roof replacement, you do not need to start from scratch, you can finally create a room that really can be used all-year-round, and we've even seen customers in Bedford save up to 90% on heating costs from their conservatories.
We begin the process by checking your conservatory for external problems or leaks. If any problems are found we will quickly rectify the problem before beginning the insulation process.
A treated timber subframe is installed directly onto the underside of your existing roof beams. Our professional installation technicians all have extensive experience in this process and ensure that every joist is perfectly cut and fitted.
Next, the insulated quilt is added. Made up of 19 unique layers, the quilt covers the entire underside of the conservatory ceiling. The insulation quilt is extremely energy efficient as well as fire resistant and certified.
A second treated timer subframe is installed which will provide the secure fixing for your choice of finish that will form the beautifully crafted internal ceiling.
Our experts will then create your internal ceiling in the finish of your choice. The ceiling will follow the existing height and design of your conservatory to maximise headroom.
Why choose us?
At Smart Conservatory Solutions, we focus on creating purposeful spaces that improve the way you live and allow you to enjoy your home the way you always intended – right from the moment you moved in. A conservatory is a wise investment for many homeowners, but only if it delivers comfort, versatility and style and we can provide a solution for niggling problems, making your house feel home again. All of our conservatory roof replacements in Bedford come with a 10-year guarantee so that you know your investment is in safe hands. We can also provide:
Interest-free finance – up to 12 months.
Customer Protection Association (CPA) approved craftsmen.
Excellent value for money.
A completely in-house service with absolutely no sub-contractors.
One of the widest ranges of tiles, so you can choose a style that complements your existing architecture.
Call us on 01604 713335, to find out about our replacement conservatory roof options
What will a Replacement Conservatory Roof do for you?
Whether you have a growing family and need the conservatory modernised as another room to 'escape the noise' and enjoy some downtime, or simply wish to create a dining space that's cosy during the winter and just right during the summer – without any annoying glare from the sun – we can meet your needs. With a wealth of experience completing conservatory roof replacements throughout the whole of Bedfordshire including Ampthill, Clapham, Biggleswade, Dunstable, Eaton Bray, Flitwick, Henlow, Houghton Regis, Kempston, Leagrave, Leighton Buzzard, Marston Moretaine, Olney, Pavenham, Potton, Sandy, Stotfold, Toddington, Woburn, Wooton - we've accumulated many heartfelt testimonials on our TrustATrader page. You can also see what we've achieved for clients in the past by taking a look at our gallery area, which is packed with examples of our work.
To learn more about us and how we can help you, please call 01604 713335 or send us a message and we'll be back in touch as soon as possible.
Lines Open 7 Days a Week - 8am-8pm
See what our customers think
We are a Consumer Protection Association Approved Craftsman! and recieve a large number of top level reviews from TrustATrader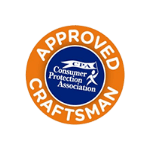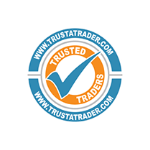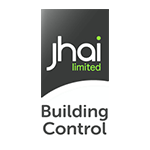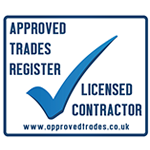 Call us on 01604 713335, to find out about our replacement conservatory roof options
10 reasons to choose Smart Conservatory Solutions for your replacement conservatory roof
Find out more about our replacement conservatories roof options – or get in touch for FREE advice and a FREE quote today.

You can rely on our amazing reputation - 100% customer satisfaction recorded on all recent surveys.
Our rock solid guarantees are underwritten by the CPA, who also protect the deposits.
Our accreditation includes the Consumer Protection Association and Approved Trades Register.
Checked and approved by TrustaTrader with numerous glowing testimonials.
Every tiled roof that we expertly install is fully inspected, certified and approved by local authority building control.
Our service is excellent value for money and our prices are highly competitive – with the added opportunity to improve your property and increase its value.
We only use quality, branded materials with up to 40 years manufacturer's guarantee.
We offer a range of finance options from 6-60 months for all of our services.
No pushy sales tactics – just a professional, friendly approach and excellent customer service.
We always provide free advice and a free quotation and if you love our service – why not use our reward scheme? You will get £50 for written quotation and another £100 if your friend or family goes ahead!