Do you need a conservatory roof replacement in Worcester?
Whether you've owned a conservatory for 30+ years or have recently moved into a new home that includes a spacious conservatory, you may have come to realise that it's not the most energy-efficient room in your home. There are many conservatories in the UK that have gradually transitioned from stylish living spaces into storage rooms or utility spaces. The problem is, many glass or polycarbonate conservatories are rather unbearable for most of the year. For example, in the summer months, you can find yourself sweltering like you're in a greenhouse, and in the winter it feels more like an igloo in Greenland! So how can you resolve this all too common issue?
New, Solid & Tiled Conservatory Roofs Worcester
The most effective solution is a conservatory roof replacement in Worcester because it allows you to enjoy your conservatory all year round. With a tiled roof and an insulated conservatory ceiling, you're able to save up to 90% of heat loss, but there are plenty of other advantages too, such as:
Your plants will live longer as they're less likely to drop in just a few days.
The sun will not beam through so strongly, so you won't have to worry about that annoying glare.
Space will be quieter when it rains, so it won't feel like a storm is brewing every time it starts to spit down.
Your furniture and beloved belongings are less likely to fade from the sun.
You're able to reduce your cleaning and upkeep costs.
It adds to the resale value of your home.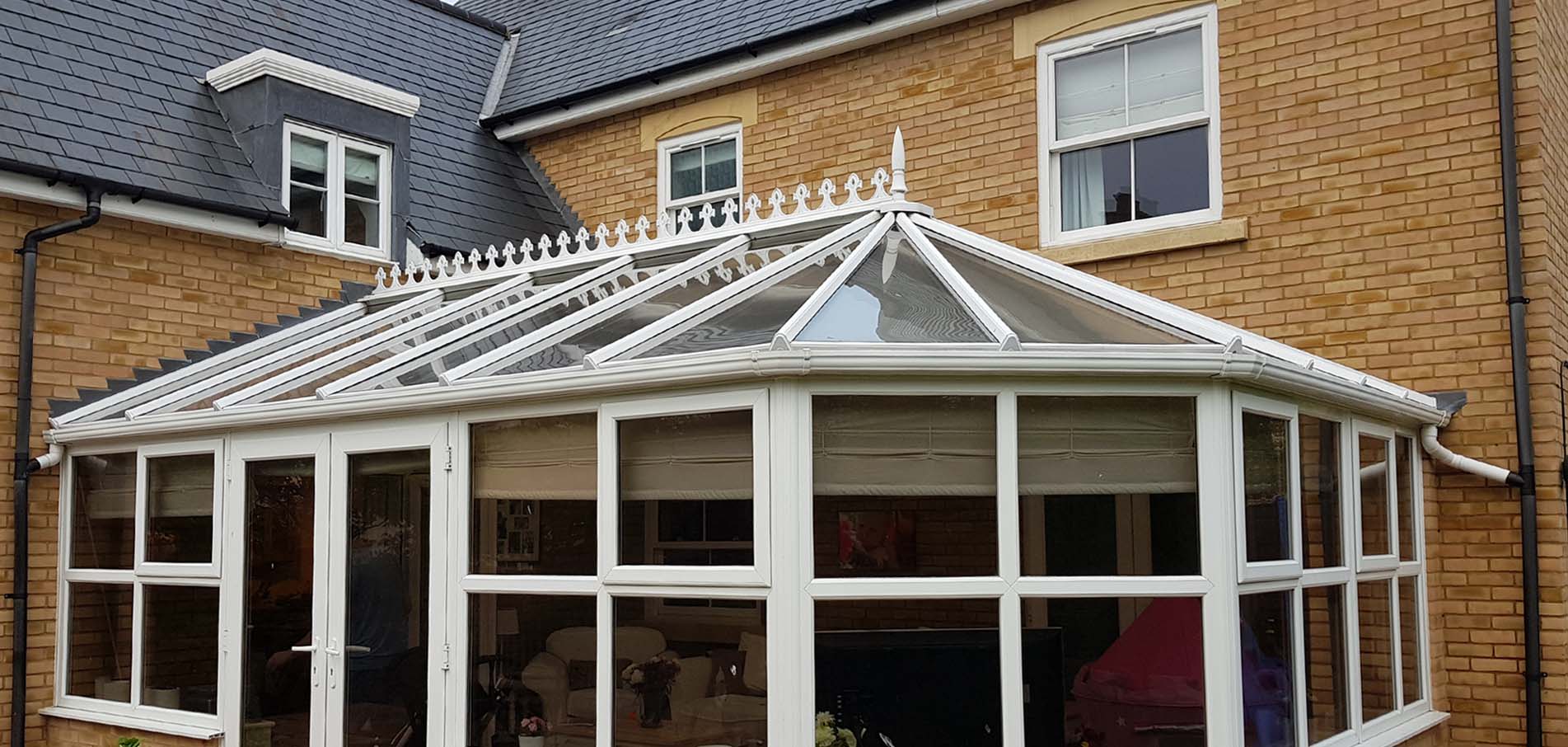 Freshen up your home with a stylish and functional living space
When you choose to improve your home with a conservatory roof replacement in Worcester, you essentially breathe new energy into your home, introducing a new set of opportunities along the way. You can finally use the room for its intended purpose, whether that's as your home's second living room, providing a cosy space to relax or unwind after a hard-working day, or a gym, dining area, home office or snug. When conservatories have been modernised with a conservatory roof replacement, they can finally become one of the most versatile rooms in a home, whilst providing beautiful views of the surrounding garden – but the top advantage is of course that you get to use the space whenever you like.
Call us on 01604 713335, to find out about our replacement conservatory roof options
Tell us about your conservatory & learn about our roof replacements in Worcester
We've been providing conservatory roof replacements in Worcester for many years, so whether you're considering an upgrade to make your space warmer, or simply wish to transform it into a space that adds value to your home, we can provide a prompt, professional and fairly priced service. Along with the best price on the market, you can also benefit from the 10-year guarantee, whilst finance options are available. With many 5 star reviews on our TrustATrader page and a gallery packed with roof replacements on almost all conservatory shapes, we're recognised as one of the UK's leading specialists in conservatory roof replacements. If you'd like to speak to us about how we can improve your conservatory, please send us an email at info@smartconservatorysolutions.co.uk or call us on 01604 713335.
Lines Open 7 Days a Week - 8am-8pm
10 reasons to choose Smart Conservatory Solutions for your replacement conservatory roof
Find out more about our replacement conservatories roof options – or get in touch for FREE advice and a FREE quote today.

You can rely on our amazing reputation - 100% customer satisfaction recorded on all recent surveys.
Our rock solid guarantees are underwritten by the CPA, who also protect the deposits.
Our accreditation includes the Consumer Protection Association and Approved Trades Register.
Checked and approved by TrustaTrader with numerous glowing testimonials.
Every tiled roof that we expertly install is fully inspected, certified and approved by local authority building control.
Our service is excellent value for money and our prices are highly competitive – with the added opportunity to improve your property and increase its value.
We only use quality, branded materials with up to 40 years manufacturer's guarantee.
We offer a range of finance options from 6-60 months for all of our services.
No pushy sales tactics – just a professional, friendly approach and excellent customer service.
We always provide free advice and a free quotation and if you love our service – why not use our reward scheme? You will get £50 for written quotation and another £100 if your friend or family goes ahead!
See what our customers think
We are a Consumer Protection Association Approved Craftsman! and receive a large number of top level reviews from TrustATrader