Conservatory Roof Replacement Watford: The Smart Choice!
A conservatory is one of just a few structures that can add the finishing touch to a home, giving families a great deal of flexibility in terms of design, whilst offering a convenient space to entertain, relax, dine or simply enjoy the views of the garden. There is, however, one major problem that has been associated with conservatories for a number of years, and it all comes down to energy efficiency. If you've ever found that your conservatory is too hot in the summer and too cold in the winter, we understand the sheer frustration. We know that a conservatory can be a fine addition to a home, but only when it's been thoughtfully designed with the ever-changing British weather in mind.
New, Solid & Tiled Conservatory Roofs Watford
Here at Smart Conservatory solutions, we are equipped to complete your conservatory roof replacement in Watford, allowing you to finally fix the common issues associated with conservatories, such as:
Reduce the heating costs for your conservatory by up to 90%
Cut down noise from rain and hail
Reduce glare from the sun
Protect valuable furniture; ensuring it's no longer prone to fading
Your plants will not droop so quickly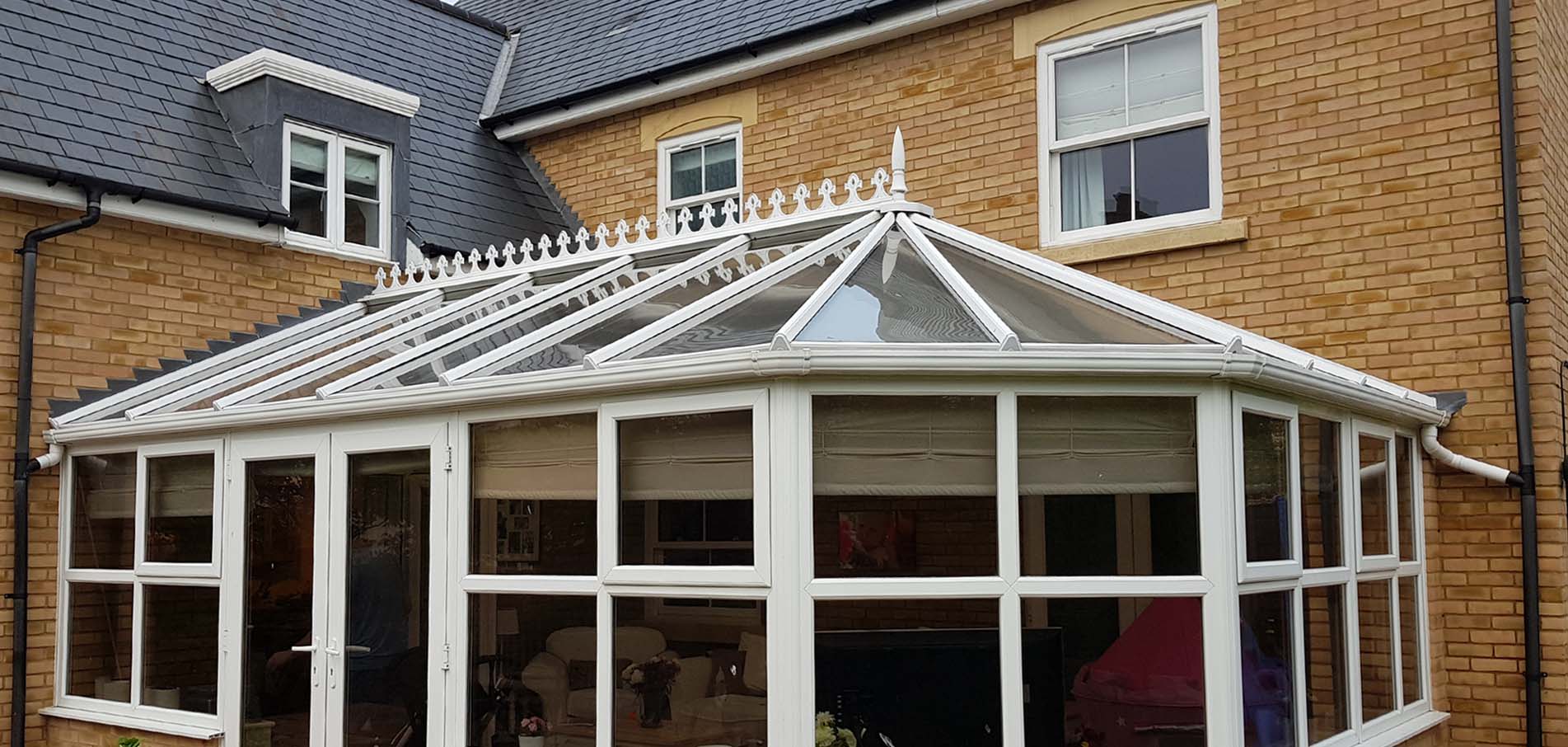 Don't settle for a conservatory that feels like a greenhouse!
Conservatories with tiled conservatory roofs and insulated ceilings can help ensure the room finally becomes a pleasant indoor-outdoor space, rather than feeling like an igloo in the winter and a greenhouse in the summer. There's absolutely no need to lose a great deal of ceiling height either, whilst this highly popular solution will add-to the re-sale value of your home. Smart Conservatory solutions can provide conservatory roof replacements in Watford on almost all conservatory types, whilst we're proud members of TrustATrader and we've received a 100% customer satisfaction rating. You can view some of our completed projects in our gallery, so you may be able to find one or a few conservatories with a similar layout to yours. All of our work is fully compliant with building regulations, whilst being authority certified and underwritten by the Consumer Protection Association, so if you're looking for year-round comfort and home improvement that will also bring positivity to your lifestyle, we'd love to hear from you.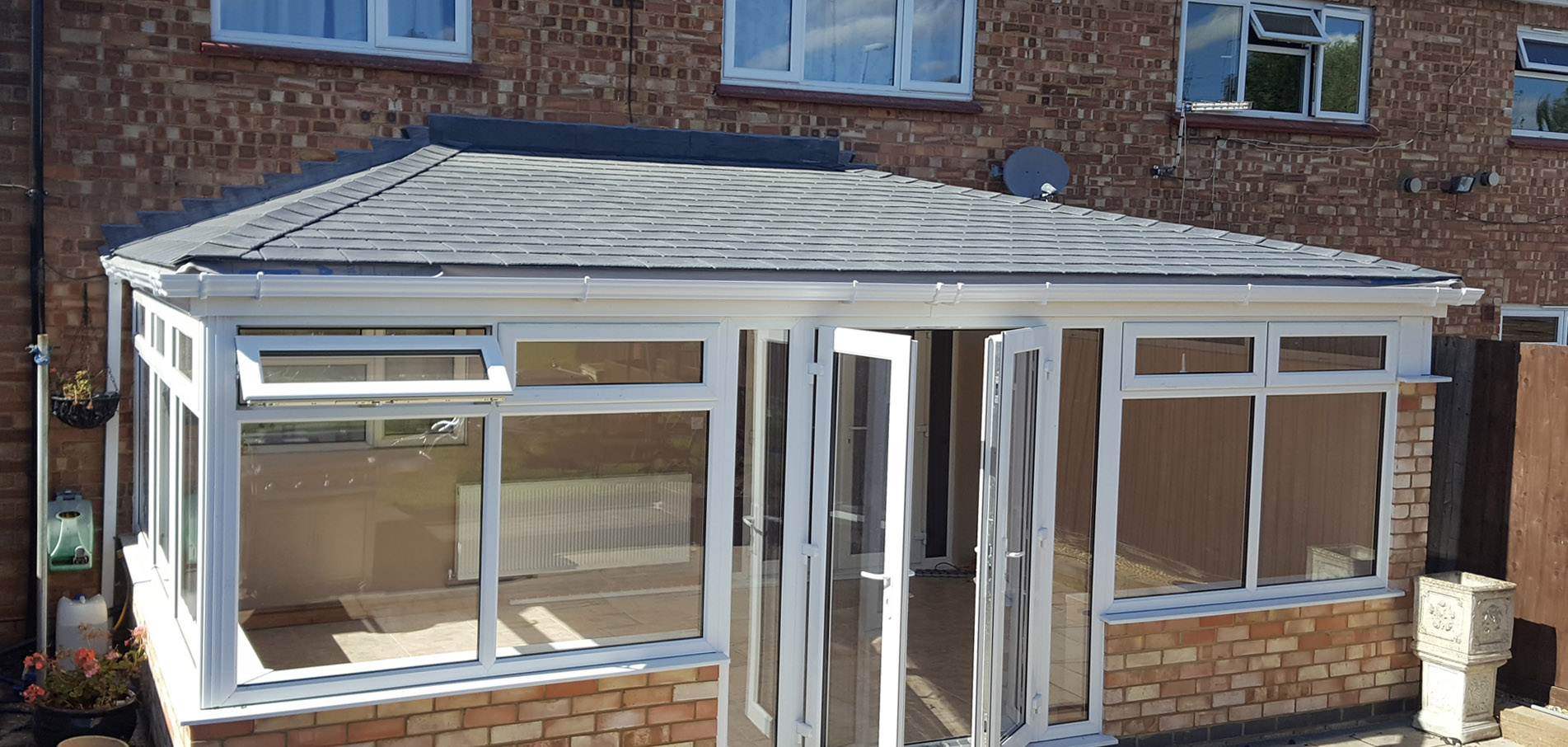 Why choose us for your conservatory roof replacement in Watford?
With a highly trained, experienced and passionate team, our goal is to ensure your conservatory is fit for purpose. We're not focused on pushy sales; our goal is to help you make the most out of your existing space, ensuring you get the maximum return for your investment. Having installed hundreds of replacement conservatory roofs in Watford, we're well versed in dealing with simple and complex conservatory designs, whilst our solutions are backed by a 10-year guarantee for complete peace of mind – and finance options are available.
If you'd like to learn more about us, and how we can help you enjoy every moment you spend in your conservatory, no matter what day of the year it is, please call us today on 01604 713335 or send us a message and we'll be back in touch as soon as possible.
10 reasons to choose Smart Conservatory Solutions for your replacement conservatory roof
Find out more about our replacement conservatories roof options – or get in touch for FREE advice and a FREE quote today.

You can rely on our amazing reputation - 100% customer satisfaction recorded on all recent surveys.
Our rock solid guarantees are underwritten by the CPA, who also protect the deposits.
Our accreditation includes the Consumer Protection Association and Approved Trades Register.
Checked and approved by TrustaTrader with numerous glowing testimonials.
Every tiled roof that we expertly install is fully inspected, certified and approved by local authority building control.
Our service is excellent value for money and our prices are highly competitive – with the added opportunity to improve your property and increase its value.
We only use quality, branded materials with up to 40 years manufacturer's guarantee.
We offer a range of finance options from 6-60 months for all of our services.
No pushy sales tactics – just a professional, friendly approach and excellent customer service.
We always provide free advice and a free quotation and if you love our service – why not use our reward scheme? You will get £50 for written quotation and another £100 if your friend or family goes ahead!
Call us on 01604 713335, to find out about our replacement conservatory roof options
Lines Open 7 Days a Week - 8am-8pm