Conservatory Roof Replacement in Slough: Enjoy year-round comfort
Looking for ways to insulate your conservatory for your home in Slough? Here at Smart Conservatories, we specialise in providing New or Replacement Roofs for your Conservatory. See our services and methods below -
New, Solid & Tiled Conservatory Roofs Slough
There are countless ways to improve a home, making it more contemporary, spacious, stylish, energy-efficient and valuable. One of the most popular methods over the last few decades is building a conservatory because it's considerably cheaper than a single-story extension of exactly the same size and doesn't usually require planning permission. Even though it's one of the most popular solutions, many homeowners in Slough have been left disappointed with their investment because space hasn't quite turned out to be as practical or efficient as it was promised. Beautiful garden views may be a given, but for many, their conservatory is a space that's too hot and humid in the summer and freezing during the wintertime. These unfortunate yet common issues can, however, be resolved quite simply with a conservatory roof replacement in Slough.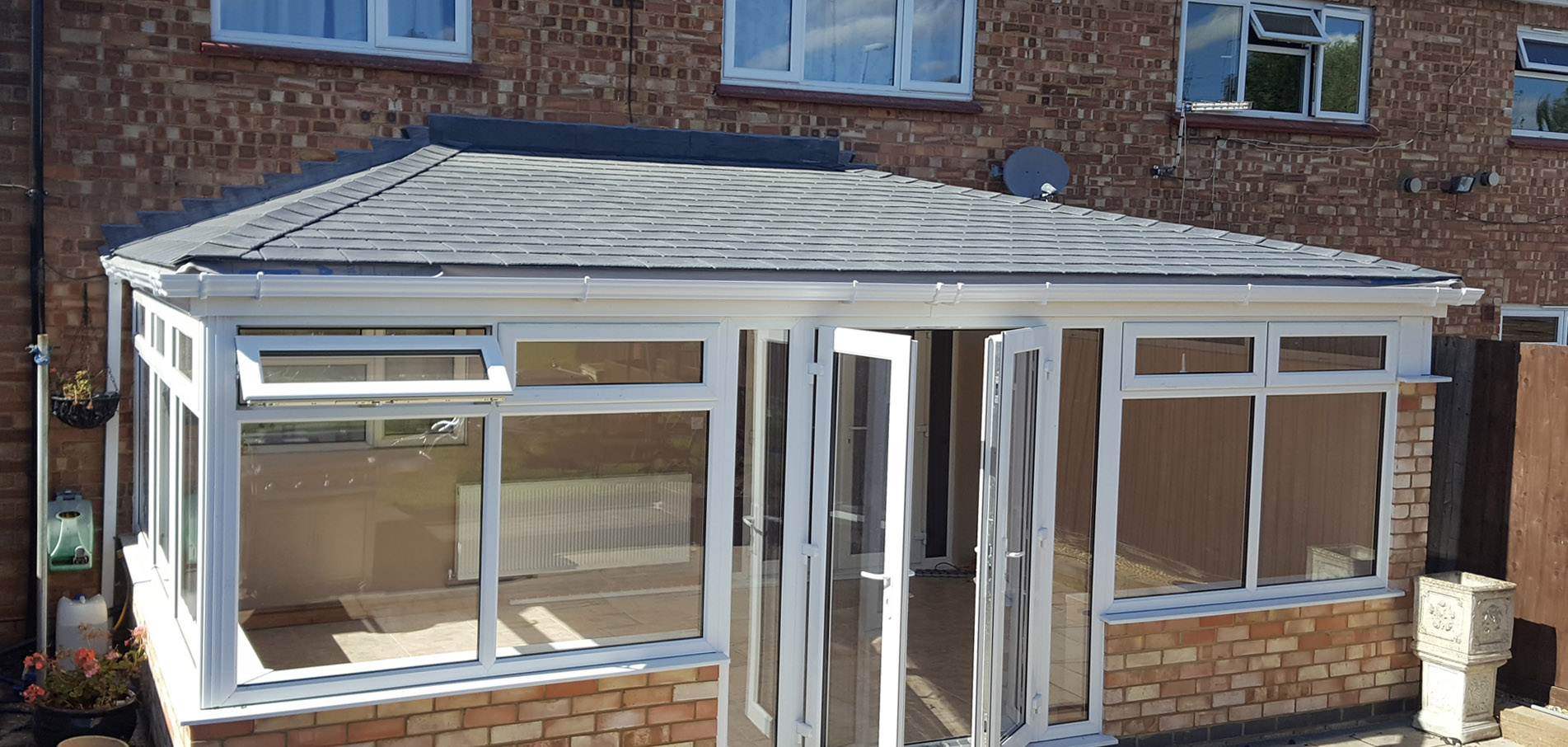 Let's make your home whole again
We understand just how discouraging it can be to have a room in your home that's attractive but rendered unusable for most of the year, but we can transform the space and make your home whole again. Many of our clients have expressed their delight in being able to finally make use of their conservatory as a gorgeous living space, and these are some of the typical problems we've solved with a conservatory roof replacement in Slough:
We're able to reuse the existing aluminium frame, saving you thousands of pounds.
Compliant with building regulations.
Lengthy guarantees for all of our solutions.
Your furniture will not fade and plants will live longer.
Nowhere near as much glare from the sun.
Reduced noise when it's pouring with rain.
No major changes to the interior space needed.
Barely any loss of ceiling height.
Can be installed on almost all conservatory types.
Save up to 90% of heat loss.
The room feels like part of your home – and not just a utility space.
Call us on 01604 713335, to find out about our replacement conservatory roof options
The only potential downside to making the space more energy efficient is that you may lose a little natural daylight, however, when you say goodbye to the old glass or polycarbonate ceiling and opt for a tiled roof and insulated ceiling, you do always have the option to install skylights. That said, the loss of light is truly minimal, and you only have to take a look at our many case studies to see just how bright and lavish conservatories are when complete.
Did you know?
Even more benefits you may not have considered:
Use your converted special room now for a much wider range of purposes, a dining room, living room, pool table room, office or simply as a quiet and comfortable place where you can relax and enjoy your garden. The value our conversions can bring are more than just a lifestyle improvement however. They can
Reduce the heating costs for your conservatory by up to 90%
Cut down noise and glare
Reduce cleaning and upkeep costs
Add to the sale value of your home
With a new conservatory roof in Slough, will I cut energy bills?
Absolutely, we've helped many customers reduce heating costs for their conservatories by up to 90%. In addition to providing a conservatory roof replacement in Slough, we can also provide highly efficient A+ rated UPVC windows and doors, including Casement, French, Tilt & Turn, Flush and Triple glazed. Not only are Smart Conservatory Solutions accredited by the Consumer Protection Association and Approved Trades Register, but we only use quality, branded materials with manufacturer guarantees of up to 40 years. We're also checked and approved by TrustaTrader, so feel free to browse our many glowing testimonials.
If you'd like to learn more about us and how we can help you make your conservatory more functional, efficient and modern, please call us today on 01604 713335 or request a free quotation and we'll be back in touch as soon as possible.
Lines Open 7 Days a Week - 8am-8pm
See what our customers think
We are a Consumer Protection Association Approved Craftsman! and receive a large number of top level reviews from TrustATrader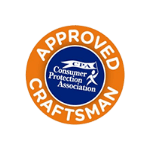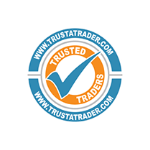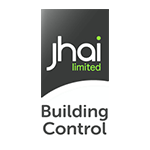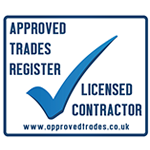 Call us on 01604 713335, to find out about our replacement conservatory roof options