Replacement Conservatory Roof Wellingborough – the most comprehensive all-year-round solution!
When built and installed to the highest standards using cutting-edge tools, equipment and materials, a conservatory can finally be the functional space you've longed for. Unfortunately, many conservatories in Wellingborough and the surrounding areas of Northamptonshire have traditional glass or polycarbonate roofs, which in essence makes the space uncomfortably hot in the summer and far too cold during the wintertime.
At Smart Conservatory Solutions, we can stop seasonal changes from rendering your conservatory useless. We offer a range of tiled conservatory roofs and ceiling insulation options to enhance your home, ensuring you can use the room all year round. Your conservatory will feel, look and act as though it is part of your home! We've detailed some of the key benefits below if you're considering a replacement conservatory roof in Wellingborough.
How can a conservatory roof replacement help you?
A comfortable space all year round
Limit heat loss by 90 per cent
Maintain natural light whilst minimising glare from the sun
Prevents furniture from fading – to ensure that everything in the room maintains intact
Noise reduction when it rains
You don't have to lose too much ceiling height
There do not need to be any significant changes to your interior space
Add value to your home and boost kerb appeal
Various tile options to match the style of your home
Extras can be added, such as skylights or energy-efficient LED downlights
Why are more people shifting to tiled conservatory roofs in Wellingborough?
Conservatories can look impressive at times, with daylight spreading throughout the room and your doors and windows wide open on a lovely summer's day. The problem is that here in the UK, it's very rare we're blessed with favourable weather conditions consistently. Therefore, conventional polycarbonate and glass conservatories often become frustrating spaces that can never be used as they were intended. If you're looking to transform your home and ensure
Our tiled roofs are 4% Lighter than a glass roof and 33% lighter than any other solid roofs, featuring two types of insulation: Celotex board & 19 layer superquilt®. The structure allows for more comfortable conditions as well as reliability – we provide a 10-year guarantee on all materials used, ensuring that your investment lasts for many years to come! A new tiled roof also means you can take full advantage of a new insulated ceiling, turning your once dormant conservatory into a 'proper room', fully plastered with UPVC finishes.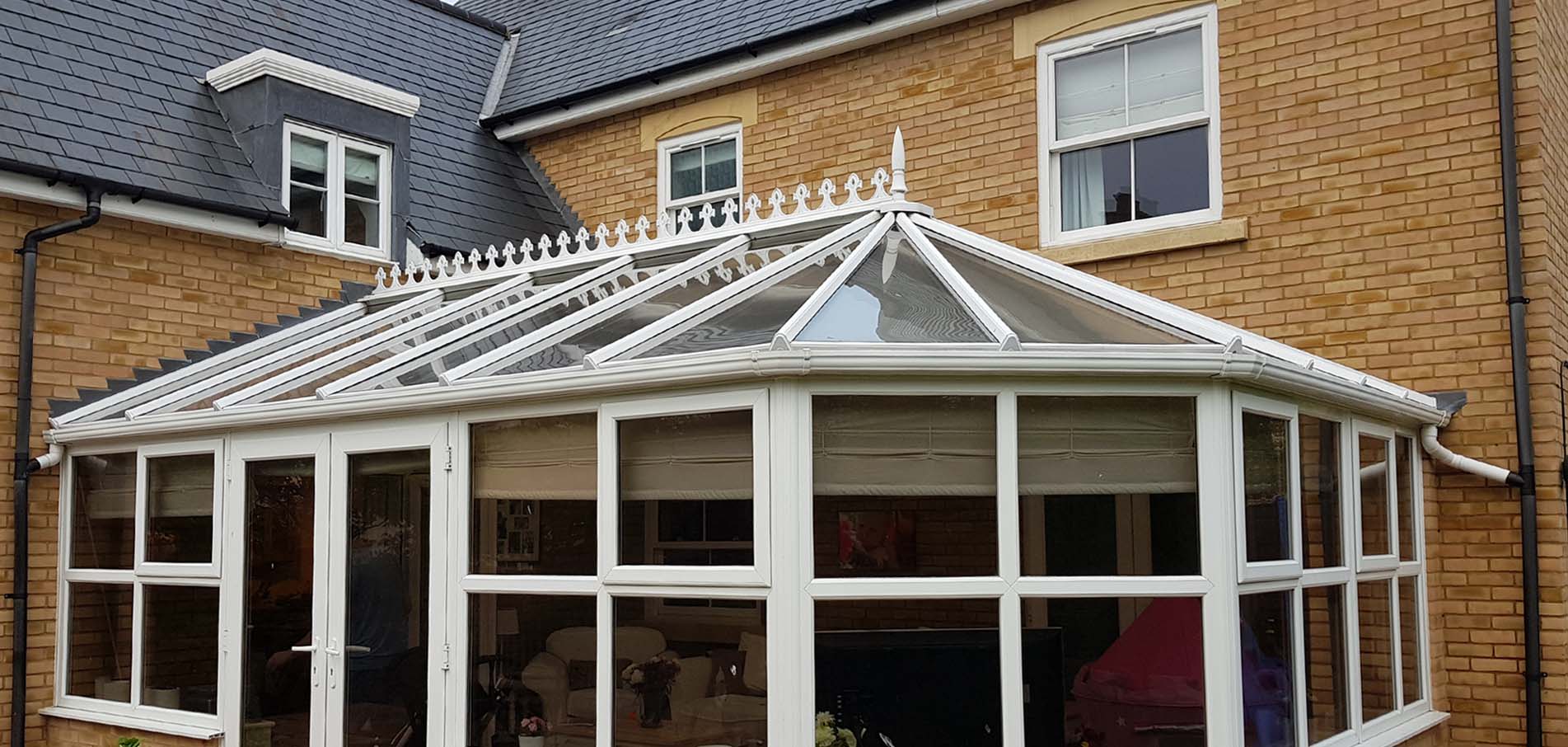 If you would like any additional information about whether a replacement conservatory roof in Wellingborough is right for you, please don't hesitate to contact our team today on 01604 713335.