Conservatory Roof Replacement in Buckingham
Whether you decided to invest in a conservatory over a decade ago, or have recently moved into a new house with a conservatory, you may be growing frustrated with how functional space actually is. When conservatories first came on the scene in the UK, there was a great deal of hype surrounding them because they were essentially a simple method for adding another room to your home, whilst enjoying garden views "all year round". For the most part, especially with traditional conservatories, this is simply not true. An 'old style' conservatory (with a glass or polycarbonate roof) can feel like an unbearable greenhouse in the summer, and uncomfortably cold in winter.
Here at Smart Conservatory Solutions, we can help you overcome these problems and enjoy your space all year round. So if you are considering a conservatory roof replacement in Buckingham, here are a few of the rewards you'll reap:
No more overheating in the summer.
Say goodbye to freezing temperatures in the winter months.
No need to worry about faded furniture or wilting plants.
Reduces glare from the sun.
Much quieter when it rains.
No change to the interior space.
Can be installed on almost all conservatory types.
Barely any loss of ceiling height.
Adds to the resale value of your home.
10 reasons to choose Smart Conservatory Solutions for your replacement conservatory roof
Find out more about our replacement conservatories roof options – or get in touch for FREE advice and a FREE quote today.

You can rely on our amazing reputation - 100% customer satisfaction recorded on all recent surveys.
Our rock solid guarantees are underwritten by the CPA, who also protect the deposits.
Our accreditation includes the Consumer Protection Association and Approved Trades Register.
Checked and approved by TrustaTrader with numerous glowing testimonials.
Every tiled roof that we expertly install is fully inspected, certified and approved by local authority building control.
Our service is excellent value for money and our prices are highly competitive – with the added opportunity to improve your property and increase its value.
We only use quality, branded materials with up to 40 years manufacturer's guarantee.
We offer a range of finance options from 6-60 months for all of our services.
No pushy sales tactics – just a professional, friendly approach and excellent customer service.
We always provide free advice and a free quotation and if you love our service – why not use our reward scheme? You will get £50 for written quotation and another £100 if your friend or family goes ahead!
How does a conservatory roof replacement work?
If you choose us to carry out your conservatory roof replacement in Buckingham, we'll transform the space by adding an insulated conservatory ceiling. This ensures the room is nice and warm during the winter months, saving up to 90% of heat loss, whilst also keeping the room nice and cool during the summer months. By carrying out a complete roof replacement, we solve all of the common problems that are encountered by conservatory owners.
Did you know?
Even more benefits you may not have considered:
Use your converted special room now for a much wider range of purposes, a dining room, living room, pool table room, office or simply as a quiet and comfortable place where you can relax and enjoy your garden. The value our conversions can bring are more than just a lifestyle improvement however. They can
Reduce the heating costs for your conservatory by up to 90%
Cut down noise and glare
Reduce cleaning and upkeep costs
Add to the sale value of your home
We begin the process by checking your conservatory for external problems or leaks, before adding a treated timber subframe directly onto the underside of your existing roof beams. Next, the insulated quilt is added. This is made up of 19 unique layers and covers the entire underside of the conservatory ceiling, whilst it is extremely energy efficient. A second treated timer subframe is then installed which provides secure fixing. Our experts finally create your internal ceiling at the finish of your choice. The ceiling will follow the existing height and design of your conservatory to maximise headroom – and that's it!
Do you need a tiled conservatory roof for your home in Buckingham?
If you're located in Buckingham and are interested in transforming your conservatory so that it's versatile, beautiful, energy-efficient and designed to be used all year round, we'd love to hear from you. No matter what material your existing conservatory includes, whether that is glass, timber or polycarbonate, we can install an insulated ceiling. The only part that's lost is around 5-10% of the light from the original glass or polycarbonate roof, but this can easily be compensated for with skylights.
To learn more about us and how we can help you, fill a quick quote form or call a member of our team today on 01604 713335 or email us at info@smartconservatorysolutions.co.uk.
Lines Open 7 Days a Week - 8am-8pm
See what our customers think
We are a Consumer Protection Association Approved Craftsman! and receive a large number of top level reviews from TrustATrader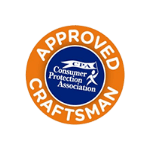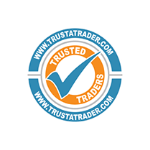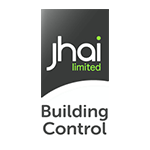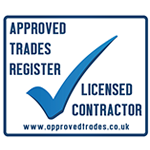 Call us on 01604 713335, to find out about our replacement conservatory roof options