Conservatory Roof Replacement in Buckingham
Whether you decided to invest in a conservatory over a decade ago, or have recently moved into a new house with a conservatory, you may be growing frustrated with how functional the space actually is. When conservatories first came on the scene in the UK, there was a great deal of hype surrounding them because they were essentially a simple method for adding another room to your home, whilst enjoying garden views "all year round". For the most part, especially with traditional conservatories, this is simply not true. An 'old style' conservatory (with a glass or polycarbonate roof) can feel like an unbearable greenhouse in the summer, and uncomfortably cold in winter.
Here at Smart Conservatory Solutions, we can help you overcome these problems and enjoy your space all year round. So if you are considering a conservatory roof replacement in Buckingham, here are a few of the rewards you'll reap:
No more overheating in the summer.
Say goodbye to freezing temperatures in the winter months.
No need to worry about faded furniture or wilting plants.
Reduces glare from the sun.
Much quieter when it rains.
No change to the interior space.
Can be installed on almost all conservatory types.
Barely any loss of ceiling height.
Adds to the re-sale value of your home.
How does a conservatory roof replacement work?
If you choose us to carry out your conservatory roof replacement in Buckingham, we'll transform the space by adding an insulated conservatory ceiling. This ensures the room is nice and warm during the winter months, saving up to 90% of heat loss, whilst also keeping the room nice and cool during the summer months. By carrying out a complete roof replacement, we solve all of the common problems that are encountered by conservatory owners.
We begin the process by checking your conservatory for external problems or leaks, before adding a treated timber subframe directly onto the underside of your existing roof beams. Next, the insulated quilt is added. This is made up of 19 unique layers and covers the entire underside of the conservatory ceiling, whilst it is extremely energy efficient. A second treated timer subframe is then installed which provides the secure fixing. Our experts finally create your internal ceiling in the finish of your choice. The ceiling will follow the existing height and design of your conservatory to maximise headroom – and that's it!
Do you need a replacement conservatory roof for your home in Buckingham?
If you're located in Buckingham and are interested in transforming your conservatory so that it's versatile, beautiful, energy efficient and designed to be used all year round, we'd love to hear from you. No matter what material your existing conservatory includes, whether that is glass, timber or polycarbonate, we can install an insulated ceiling. The only part that's lost is around 5-10% of the light from the original glass or polycarbonate roof, but this can easily be compensated for with skylights.
To learn more about us and how we can help you, call a member of our team today on 01604 713335 or email us at info@smartconservatorysolutions.co.uk.
Call us on 01604 713335, to find out about our replacement conservatory roof options
See what our customers think
We are a Consumer Protection Association Approved Craftsman! and recieve a large number of top level reviews from TrustATrader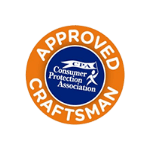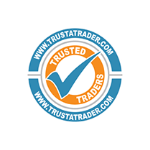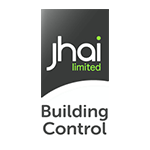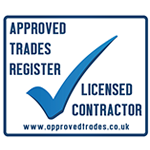 Lines Open 7 Days a Week - 8am-8pm