Make the most of your conservatory with a roof replacement in Wolverhampton
Here at Smart Conservatory Solutions, we provide a new or replacement roof for your conservatory in Wolverhampton. Our services include: Insulated Conservatory Ceilings, Tiled Conservatory Roofs, Solar Controlled Glass Roofs, A+ Windows & Doors. Conservatories are designed to be bright, functional living spaces that add value to your property and complement your lifestyle, but that's just not possible if your existing conservatory feels like a sweaty greenhouse in the summer and an icebox in the winter. Rather than accepting these common issues or using the space much like a shed or storage unit, Smart Conservatory Solutions can breath new life into your home with a conservatory roof replacement in Wolverhampton. With a new tiled roof and an insulated ceiling, we can ensure you enjoy your room all year round so it can finally become the dazzling dining room, entertainment area or snug that you've always longed for.
A new conservatory roof, and a new you!
Having helped hundreds of homeowners fix common issues associated with traditional polycarbonate or glass roof conservatories, we can deliver the following benefits:
Your furniture will not fade whilst your plants will live longer.
Reduced glare from the sun.
Minimal noise, even when it's pouring with rain.
No major changes to the interior space required.
Barely any loss of ceiling height.
Can be installed on almost all conservatory types.
Save up to 90% of heat loss.
The room feels like part of your home and not just a utility space.
We can reuse your existing aluminium frame to save you a significant sum.
Our solutions are compliant with building regulations.
We offer lengthy guarantees, underwritten by the CPA.
Decades of experience transforming conservatories into energy-efficient living spaces.
Why choose SCS for your conservatory roof replacement in Wolverhampton?
With a highly trained, experienced and knowledgeable team, we never subcontract our work and you'll never experience pushy sales tactics either. We believe in our products and services, offering a professional, friendly approach. In addition to providing conservatory roof replacements in Wolverhampton and the surrounding areas of the West Midlands, we can also provide solar controlled glass roofs, A+ windows and doors. You can view some of our most recent projects by visiting our gallery, but should you need any further information or advice, please do not hesitate to contact a member of our team.
Request a free no-obligation quotation today by completing our quick quote form, or call us today on 01604 713335 and we can discuss your needs in more detail.
Lines Open 7 Days a Week - 8am-8pm
See what our customers think
We are a Consumer Protection Association Approved Craftsman! and receive a large number of top level reviews from TrustATrader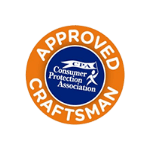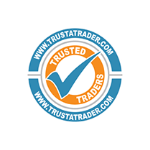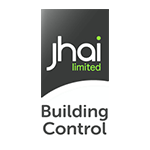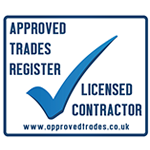 Call us on 01604 713335, to find out about our replacement conservatory roof options