A Brand-New Conservatory Roof to Keep Your Conservatory Insulated
If you're looking for a replacement conservatory roof for your conservatory in Corby, look no further than Smart Conservatory Solutions. We are specialists in providing insulated conservatory roofs for all types of conservatories, new or old. Our core services include – Insulated Conservatory Ceilings, Solid Tiled Conservatory Roofs, Glass Conservatory Roofs, A+ Windows and Doors. Get in touch with us below or call us on 01604 713335 to get a personalised quote for your property.
Here are some of the benefits of a conservatory roof replacement –
We have been covering the town of Corby for many years, and have provided many homes throughout the region with our insulated conservatory services. We are constantly met with frustrated homeowners in the region who identify their conservatory as an anomaly – as its either too hot in the summer, or too cold in the winter. And with our services, there's no question that you'll be able to use your conservatory all year around, and have it as a staple area in your home… which will also add value to your property overall.
Prevents heat escaping; which is especially important during winter
Keeps the room at a neutral temperature during the very hot days
Offers a protective barrier against the sun; keeping the room glare free
Adds overall value to your property
Energy efficiency; as no heat is lost through the air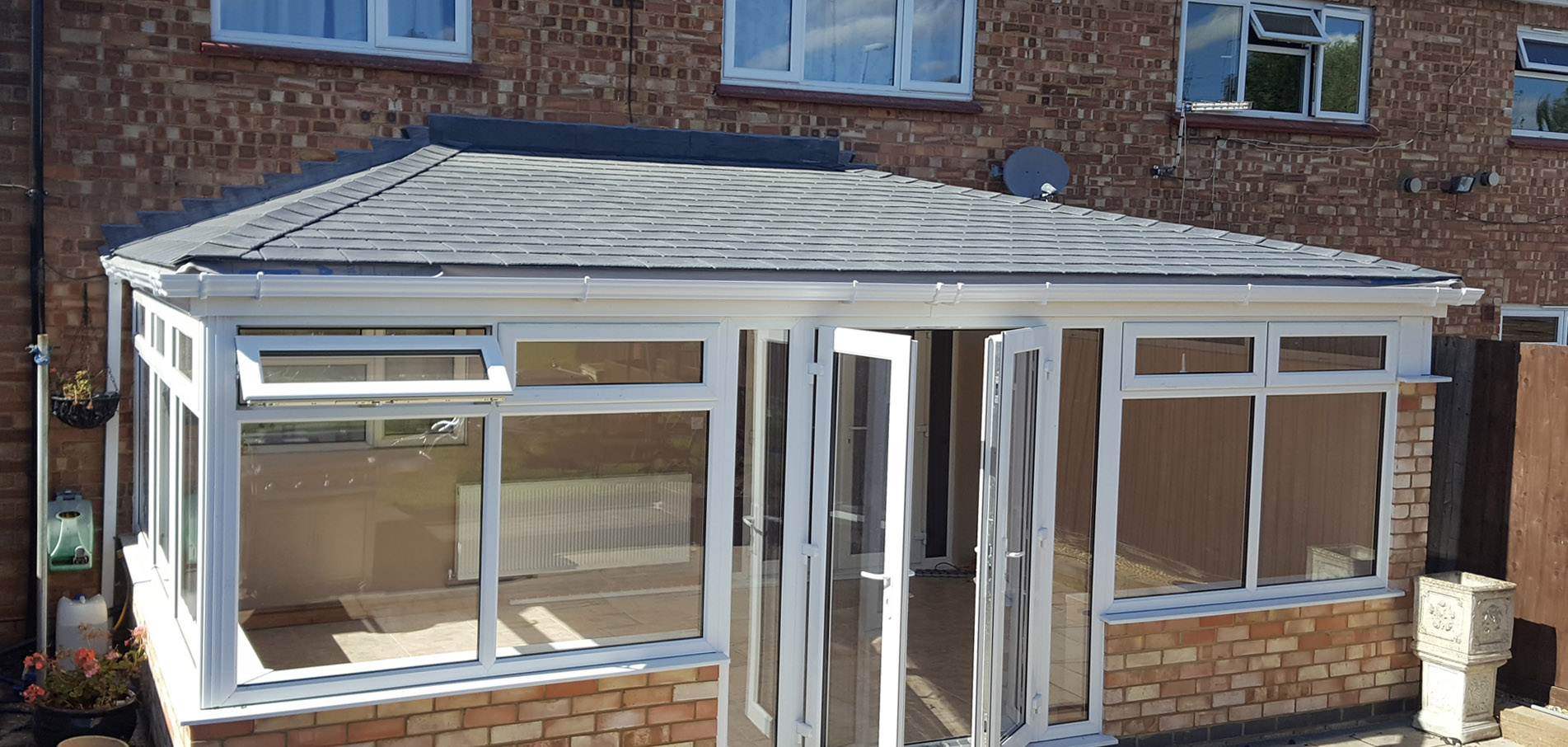 Why choose Smart Conservatory Solutions?
Here at Smart Conservatory Solutions, we have been in operation for many years and have amassed much experience within this industry. We want to ensure that your conservatory in general is fully functional with whatever you choose to use it for. We also offer a choice of products, as we believe that each conservatory should be treated differently – so you have a choice of tiles to match your roof. We don't just believe in practicality, but aesthetics too. All of our products come with a manufacturers guarantee. You can also take a look at our TrustATrader reviews to get a feel for our company.
We also offer a range of finance options from 6-60 months for all our services… so if you're looking to improve your conservatory, but would struggle to meet the financial requirements, we can work out a payment plan with you.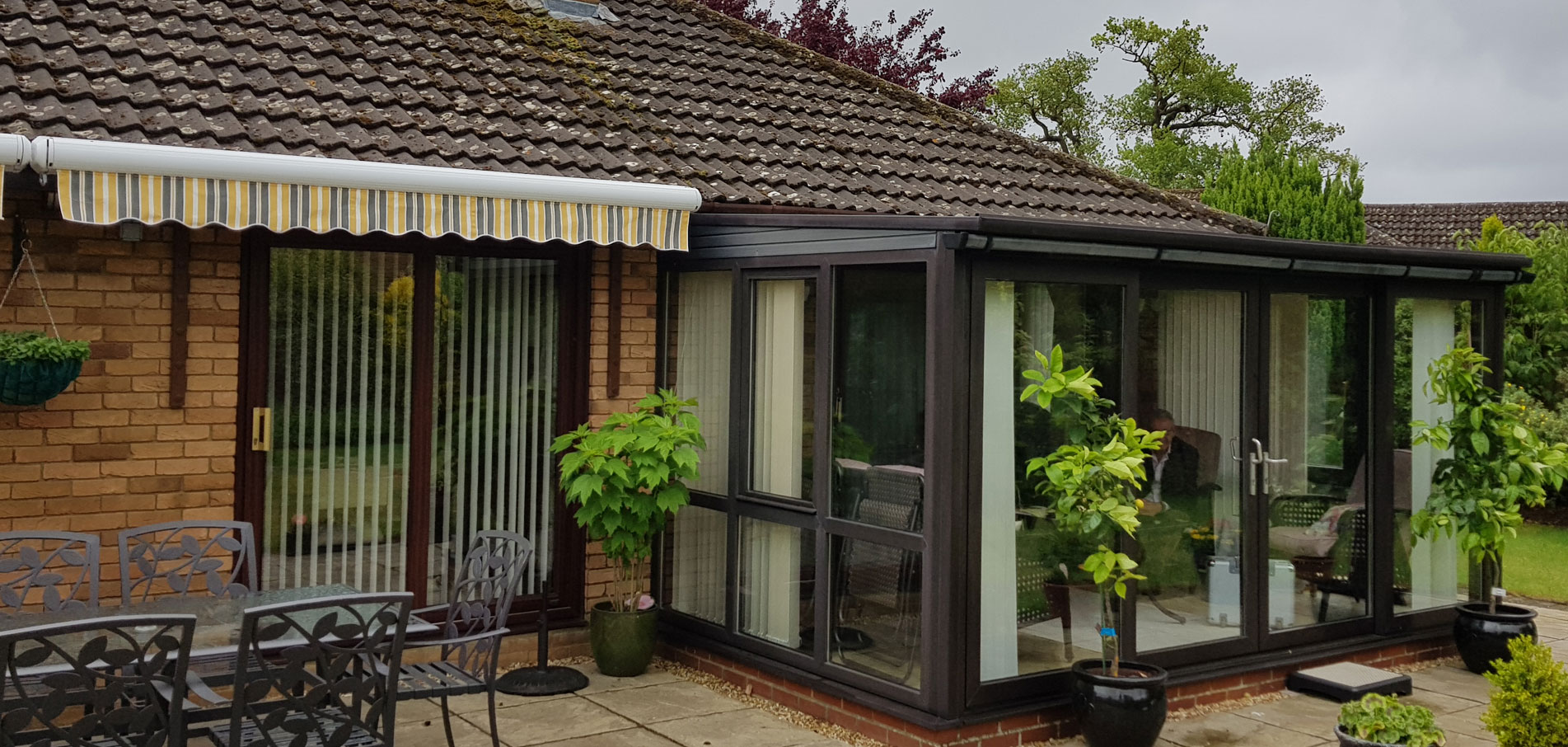 A New, Solid, Tiled Conservatory Replacement in Corby
By now if you've gotten this far then why not take a step further and get in touch with us. We will discuss your requirements with you initially over the phone and then arrange a visit to your property. Will completely comply with government guidelines over social distancing, so you can rest assured we can complete our checks in a safe manner to both us and you.
We have many projects under our belt within the Corby area, and we'd love to work with you… To learn more about us and how we can help you, please call us on 01604 713335, or complete the form below and we'll call you back.
Call us on 01604 713335, to find out about our replacement conservatory roof options
Lines Open 7 Days a Week - 8am-8pm
See what our customers think
We are a Consumer Protection Association Approved Craftsman! and receive a large number of top level reviews from TrustATrader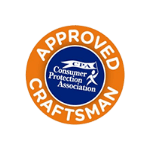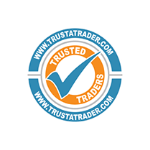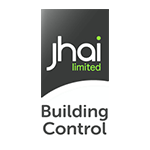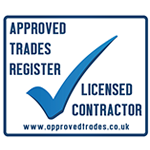 10 reasons to choose Smart Conservatory Solutions for your replacement conservatory roof
Find out more about our replacement conservatories roof options – or get in touch for FREE advice and a FREE quote today.

You can rely on our amazing reputation - 100% customer satisfaction recorded on all recent surveys.
Our rock solid guarantees are underwritten by the CPA, who also protect the deposits.
Our accreditation includes the Consumer Protection Association and Approved Trades Register.
Checked and approved by TrustaTrader with numerous glowing testimonials.
Every tiled roof that we expertly install is fully inspected, certified and approved by local authority building control.
Our service is excellent value for money and our prices are highly competitive – with the added opportunity to improve your property and increase its value.
We only use quality, branded materials with up to 40 years manufacturer's guarantee.
We offer a range of finance options from 6-60 months for all of our services.
No pushy sales tactics – just a professional, friendly approach and excellent customer service.
We always provide free advice and a free quotation and if you love our service – why not use our reward scheme? You will get £50 for written quotation and another £100 if your friend or family goes ahead!