Conservatory roof replacement in Leicester: Enjoy a new look and fresh feel!
Here at Smart Conservatory Solutions, we provide a new or replacement roof for your conservatory. Our services include: Insulated Conservatory Ceilings, Tiled Conservatory Roofs, Solar Controlled Glass Roofs, A+ Windows & Doors, As well as Leicester, we also cover the entire Leicestershire region including - Loughborough, Market Harborough, Melton Mowbray, Lutterworth, Oakham, Uppingham, Ashby De La Zouch, Wigston, Oadby, Coalville and more. To learn more about us and how we can help you enjoy full use of your conservatory, please call us on 01604 713335 or fill in our contact form, and one of our team members will be with you shortly.
New, Solid & Tiled Conservatory Roofs in Leicester
Investing in a conservatory has long been seen as a positive step for improving your home, adding real value, both financially and aesthetically. That said, for many homeowners, their conservatory is a symbol of a major disappointment or a discouraging investment, especially if space has turned out to be too hot in the summer and too cold in the winter, which is, unfortunately, the case with many traditional glass and polycarbonate conservatories. Fortunately, there is a solution that can rectify these two main problems. Rather than allowing your seasonal changes to render your conservatory almost useless, we can provide you with a conservatory roof replacement in Leicester. You'll not only enhance the space so that you can finally begin to enjoy it as a bright, beautiful and functional living area, you'll reap the following rewards:
We can reuse the existing aluminium frame, saving you thousands of pounds.
Compliant with building regulations.
Lengthy guarantees for all solutions.
Your furniture will not fade and plants will live longer.
Nowhere near as much glare from the sun.
Reduced noise when it's pouring with rain.
No major changes to the interior space necessary.
Barely any loss of ceiling height.
Can be installed on almost all conservatory types.
Save up to 90% of heat loss.
The room feels like part of your home – and not just a dull utility space.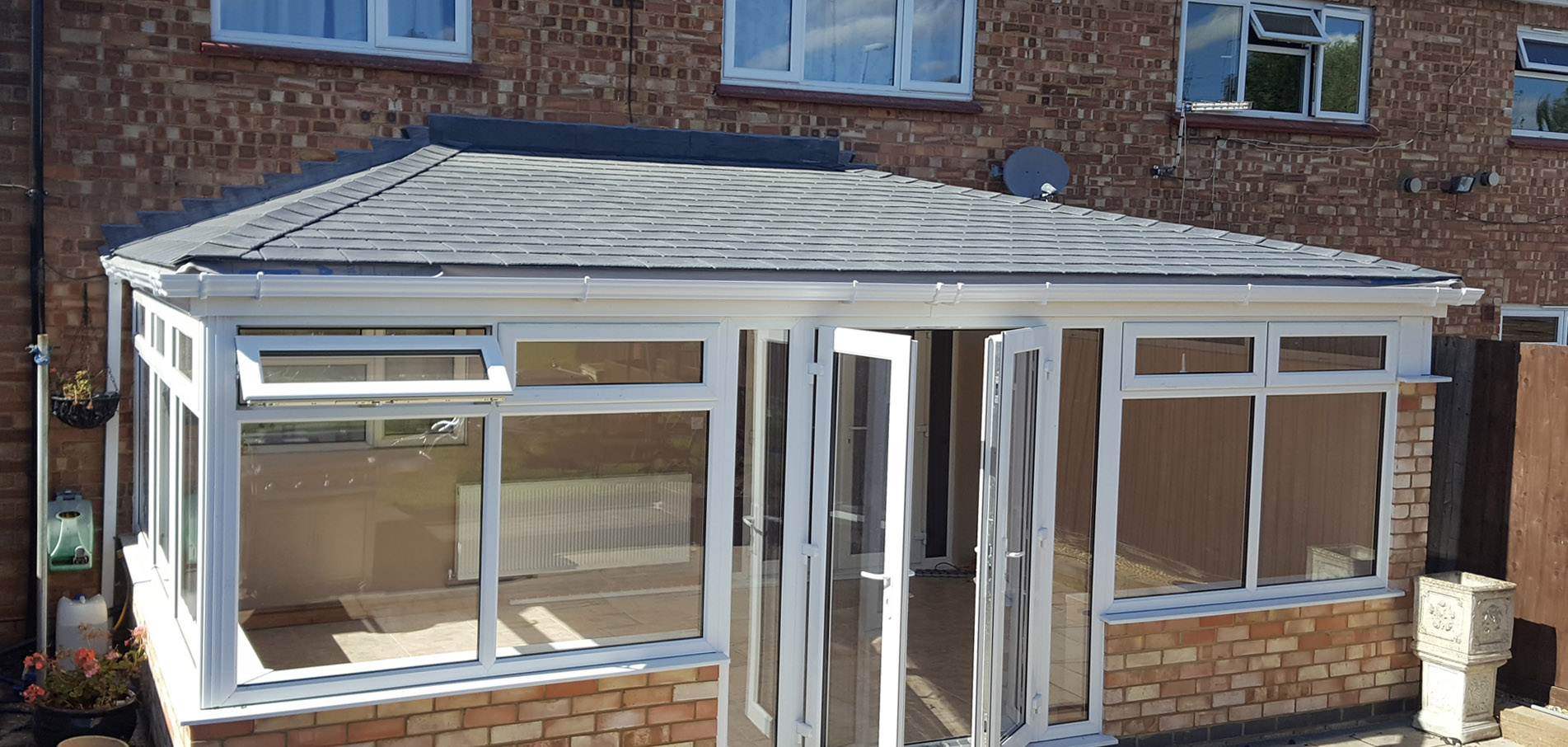 The smartest solution for your conservatory in Leicester
As you can see from the many advantages listed above, investing in a conservatory roof replacement solves all of the common problems. We're ideally situated to cover the whole of Leicester with our innovative solutions, so whether your beautiful home is located in the city centre, Hinckley, Melton Mowbray, Loughborough, Lutterworth, Coalville, Wigston Magna, Market Harborough, Oakham and more, we can deliver the ultimate solution. We will start work by taking a good look over your conservatory for external problems such as leaks, before adding a treated timber subframe directly onto the underside of your existing roof beams. The insulated quilt is added next and it's cleverly made up of 19 unique layers, covering the entire underside of the conservatory ceiling. Following this, a second treated timer subframe is then installed which provides secure fixing. Finally, our expert team will create your internal ceiling in the finish of your choice, following the existing height and design of your conservatory to maximise headroom – and that's it, your space is then ready for the whole family to enjoy!
Why choose Smart Conservatory Solutions?
If you're considering a conservatory roof replacement in Leicester, it's important to understand how our dedicated team is different from other contractors. In all recent surveys, we have received a 100% customer satisfaction rating, backed by the many glowing testimonials on TrustATrader! We're also on the Approved Trades Register, whilst the Consumer Protection Association underwrites our guarantees. For complete peace of mind, we offer 12 months interest-free finance on all of our products, whilst we offer a 10-year guarantee on all of our tiled and glass roofs – fully backed and insured by the Consumer Protection Association (CPA).
To learn more about us and how we can help you enjoy full use of your conservatory, please call us on 01604 713335 or send us a message to start the discussion about your transformation project.
See what our customers think
We are a Consumer Protection Association Approved Craftsman! and receive a large number of top level reviews from TrustATrader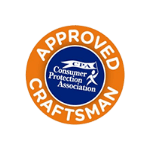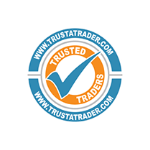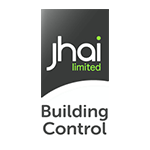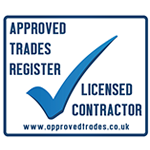 Call us on 01604 713335, to find out about our replacement conservatory roof options