How Can a New Conservatory Roof Add Value to My Home?
05.10.2018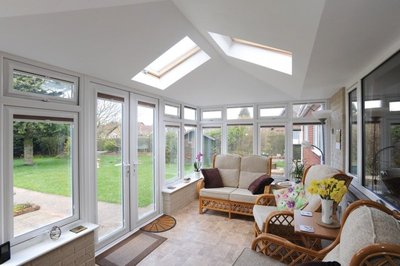 This, however, doesn't have to be the case. There is one huge improvement you can make to a conservatory so that it does become the room it was always intended to be, and that's a roof replacement. Installing an insulated conservatory ceiling will ensure that you can enjoy your conservatory all year round, saving up to 90% of heat loss, whilst staying cool during the summer months. A new roof will also fix other common problems, such as faded furniture, wilting plants, glare from the sun and excessive noise when it rains. So from one major improvement, you're able to drastically improve the conservatory space all year round, so it finally becomes the versatile room you've always hoped for, significantly increasing the value of your conservatory and your home as a result.
Why is a new roof the best method for unlocking a conservatory's full potential?
There are so many different styles of conservatories that can benefit from having a new conservatory roof, including Victorian, Edwardian, Gable Fronted, P-Shaped or T-Shaped. It's, therefore, true that the roof design plays a major role in the replacement cost, whilst there can be a loss of natural light in the conservatory once the new insulated roof has been installed, usually no more than 10%. There is, however, always the option to install skylights to compensate for this reduction in light, so it's not necessarily a good enough reason to avoid upgrading your roof.
In terms of resale value, it's difficult to say just how much of an increase a new conservatory roof will have overall, however, it's highly likely estate agents will price the property higher if you have a conservatory that's well insulated with a strong frame and a solid roof. You can also save money now and in the future, because heating costs will be reduced, which again plays a role in the estate agent's suggested selling price. Over 95% of conservatories installed over the last 25 years have a polycarbonate roof, making their space unbearable for large chunks of the year. So if this sounds like you, it does make perfect sense to maximise its potential with a new roof, increasing the overall value of your home.
Back
Call us on 01604 713335, to find out about our replacement conservatory roof options
See what our customers think
We are a Consumer Protection Association Approved Craftsman! and recieve a large number of top level reviews from TrustATrader