Can I Install Solar Panels Into My Conservatory?
04.03.2019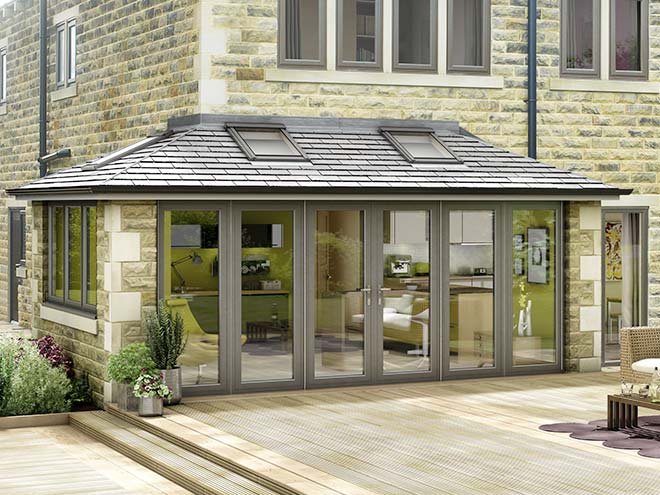 Solar panels are designed to make your home more energy-efficient. With a conservatory, they can be mounted onto a wall and the heat is usually collected and controlled by a thermostat. This is a fantastic way of regulating the temperature of a conservatory – something that is historically known for being rather difficult. Smart Conservatory Solutions make this process simple and easy. More often than not a conservatory build isn't always thought-out; it's rushed and it's not quite how the end-user imagined it to be. Here at Smart Conservatory Solutions, our passion is to make them better. We really do "live and breathe conservatories", hence why it's our main motto.
Smart Conservatory Solutions can share in your dream and exceed your expectations, whilst we never subcontract our work. Our own installation teams are all fully trained to the highest standards and have a wealth of experience adding solar panels to conservatories of all shapes and sizes. Our industry requires training and technical know-how well beyond the knowledge of most builders – so you can rely on our expertise. As proud members of TrustATrader, offering an incredible 10-year guarantee on all tiled and glass roof solutions, you can put your vision and more importantly your trust in us.
For many homeowners, it makes perfect sense to use their conservatory as the key room to power their home, and there are many different solar panels that can be installed on the roof. With solar energy being applicable anywhere, we know that as long as there is sunshine, there is energy! This is particularly useful for remote regions in the UK where there is no access to any other source of electricity. Generating your own electricity comes with the huge benefit of not needing to rely on an energy supplier. This reward alone will ensure you enjoy huge savings. Installing solar panels onto the roof is also a method that complements your conservatory roof solution, ensuring that you can enjoy your conservatory all year round and take advantage of the sun's energy at the same time.

We offer insulated conservatory ceilings, tiled roofing, solar controlled glass roofing and windows and doors. If you missed out on the luxury of sliding patio or French doors for your conservatory just remember you don't have to go without, and it's never too late to recreate your one and only dream space. So if you'd like to transform your conservatory and make a few necessary upgrades like solar panels, we'd love to hear from you.
You can learn more about our experience and our comprehensive range of services by calling us on 01604 713335 or by messaging us at info@smartconservatorysolutions.co.uk.
Back
Call us on 01604 713335, to find out about our replacement conservatory roof options
See what our customers think
We are a Consumer Protection Association Approved Craftsman! and recieve a large number of top level reviews from TrustATrader